News - Thu 21/11/2013 - 21:19 EST
Thursday NFL Betting Tips: New Orleans Saints vs Atlanta Falcons
NFL action on Thursday, November 21, 2013 features the first game of week 12, which is between the Atlanta Falcons and the New Orleans Saints. These two NFC South rivals are headed in opposite directions this season, but will meet at 8:25 PM ET at the Georgia Dome in Atlanta, Georgia. We will back the visiting Saints to grab the win tonight over their division-rival Falcons on the road. This game could be incredibly high-scoring if both offenses get on a roll.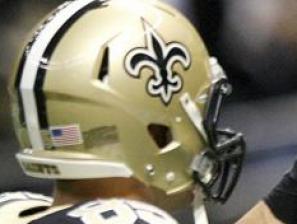 Thursday NFL Betting Tips: New Orleans Saints vs Atlanta Falcons
New Orleans Saints: Headed for ninth win of season
New Orleans comes into this game with an overall record of 8-2, but just a 2-2 mark on the road so far. As week 12 begins in the NFL, the Saints are just two games behind the Seattle Seahawks for the best record in the NFC. They lead the NFC South division and can secure the title if they fend-off the Carolina Panthers, who are surging of late after beating the Patriots.
Atlanta Falcons: Struggling mightily this season
Atlanta was one of the best teams in the NFC last season, but have fallen to the bottom of the NFC South Division with an overall record of 2-8, tying them for last place in the division with the Tampa Bay Buccaneers. With a handful of games remaining on their schedule, the Falcons can only play spoilers from here on out. A win tonight would go a long way to a rebound.
When two NFC South rivals meet on Thursday night in Georgia, we visit the online sportsbook found at BetOnline.ag to acquire the odds for tonight's NFL contest. The visiting New Orleans Saints are -9 (-105) favorites to win tonight. This is why we will back the Saints with 15 percent of our bankroll over the Atlanta Falcons with the game line mentioned earlier in this post.