News - Fri 31/01/2014 - 22:06 EST
Seattle vs Denver Will Go Down as a Classic Super Bowl
With all of the media sessions for Super Bowl XLVIII complete, we can now focus on practice sessions, injury reports and the all-important forecasts. Since this year's game is being played in New Jersey at MetLife Stadium, the weather is a major question mark. Will the temps be in the single digits? Will it snow? Only time will tell, but we feel Denver will win no matter what.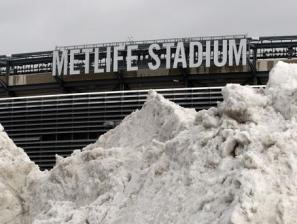 Seattle vs Denver Will Go Down as a Classic Super Bowl
Will the weather affect the Broncos?
Denver knows what it is like to play in frigid temperatures and the snow, so anything that happens on Sunday in New Jersey should not come as a surprise to the Broncos. As of right now, the forecast for Sunday is calling for temperatures hovering around 50 degrees and very little chance of precipitation. This should bode well for not just Denver, but also Seattle as the battle for Lombardi rages.
Seattle has to stop the air attack to win
Since we know as of right now, that the weather should not affect this game, we will take a look at Seattle's secondary. Led by the boisterous Richard Sherman, the Legion of Boom is one of the best units in the NFL. They play shutdown football, record interceptions and knock down passes at-will. They have not been beaten deep much, if at all, this year. This means that Manning will have to be perfect to win.
You might be asking yourself, how should I bet on Super Bowl XLVIII? This is kind of a loaded question. You can avoid betting on the outcome itself and bet on the various Super Bowl props available if you so choose. We love betting on the game's outcome, which is why we are going to lay the line with Denver at -3 (-110) this weekend at Bovada as they take home the trophy.