News - Mon 27/10/2014 - 17:34 EDT
Redskins Visit Cowboys for Monday Night Football at AT&T Stadium in Texas
When you are without your starting quarterback and your second stringer has struggled, you know your season has not gone well. This has been the case for the Redskins, who are 2-5. They take on the Cowboys tonight in Texas for an NFC East battle. Dallas has enjoyed much more success, opening the year with a 6-1 mark. These teams are headed in completely opposite directions, which is why we like the Cowboys to win this game.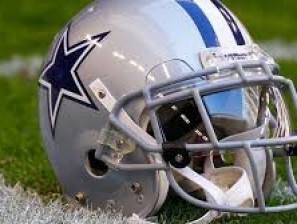 Redskins Visit Cowboys for Monday Night Football at AT&T Stadium in Texas
Dallas surprising everyone, including the team owner
Even team owner Jerry Jones is surprised at how well his Cowboys have played to begin the season. Dallas has made its presence known throughout the league with how well Tony Romo and DeMarco Murray are performing. Murray should have no problem reaching the 1,000-yard rushing mark in tonight's contest. He needs just 87 to get to the mark. He already has seven touchdowns this year. Murray should run wild tonight at home.
Washington quickly seeing season slip away from their grip
The Redskins ended their skid last weekend with a victory over Tennessee, but it only moved their record to 2-5. They won the game with a solid relief appearance from third-string quarterback Colt McCoy, who is likely to get the starting nod tonight on Monday Night Football against Dallas. It would be the first start for McCoy in three years. The Redskins have gone through three quarterbacks this season; one due to injury and one due to ineffectiveness. Kirk Cousins has tossed nine interceptions.
On Monday night, we are going to place our wager over at Sportsbook.ag, where the Cowboys are heavy favorites to win this NFC East battle. We are going to bet an overwhelming 25 percent of our bankroll on Dallas and the -10 (-110) spread as they destroy the Redskins in this game and move to 7-1 to begin the season.