News - Fri 22/11/2013 - 23:03 EST
Pittsburgh Steelers vs Cleveland Browns Sunday NFL Wager Tips
Week 12 action in the National Football League features a battle between two AFC North rivals the Pittsburgh Steelers and the Cleveland Browns. The game is being played at FirstEnergy Stadium in Cleveland, Ohio at 1:00 PM ET. Both of these teams come into this game with a 4-6 overall record and sit tied for second in the division with the Baltimore Ravens. We will back the visiting Steelers to secure the victory this weekend.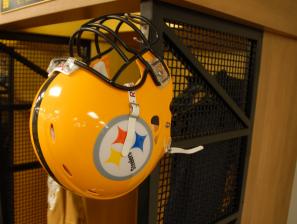 Pittsburgh Steelers vs Cleveland Browns Sunday NFL Wager Tips
Pittsburgh Steelers: Trying to catch the leader
Pittsburgh is attempting to catch the Cincinnati Bengals atop the AFC North division as they have started to rally and begin to win ballgames of late. After starting the season 2-6, the Steelers have won two straight games to improve to 4-6 and make some noise in the AFC. They are just three games behind the Bengals for first in the division, which is laden with 4-6 teams. The Steelers have a point differential of -29 on the season.
Cleveland Browns: Hoping to climb the ladder
This game wouldn't have mattered too much just a couple of weeks ago, but even though these two teams are 4-6, it still brings an air of excitement. The winner of this game will pull within two games of the division-leading Bengals, who are enjoying their bye week on Sunday. The Browns enter this game coming off a loss to their rivals, the Bengals, by a score of 41-20. That could have been a statement game for the Browns, who now find themselves three games behind the first-place Bengals.
When week 12 action resumes on Sunday afternoon, one of the more exciting games features two AFC North rivals in the Pittsburgh Steelers and the Cleveland Browns in Ohio. We will visit the online sportsbook at TopBet.eu for the odds. The Steelers are the underdogs in this game since they have just one road win, but we will back them with the -110 money line on Sunday to win.