News - Thu 20/11/2014 - 16:15 EST
Oakland Searching for First Win of Season as Kansas City Comes to Town
Still winless on the year at 0-10, the Raiders are by far the worst team in the NFL. They now have to face the AFC West leaders on Thursday night in what could be an ugly game. The Chiefs have won five straight games and are tied atop the division with the Denver Broncos. With a win streak on the line in what could be a trap game, we will back the Chiefs to protect themselves and win this game tonight.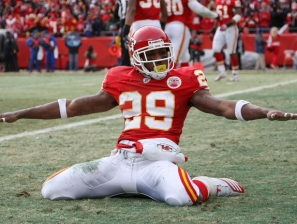 Oakland Searching for First Win of Season as Kansas City Comes to Town
Chiefs aiming for six in a row on Thursday night
Kansas City will look to win its sixth consecutive game when it takes the field Thursday night in front of a national audience against the winless Raiders. Kansas City will need to focus solely on this game because it can become a trap in a heartbeat. With Denver looming next week, the Chiefs could easily get distracted, but we don't see veteran head coach Andy Reid letting that happen tonight.
Raiders still in search of win number one on the season
At 0-10, the Raiders are having the worst season in the NFL. They are abysmal on offense, coming into tonight's game as the only team that does not average 300 or more yards per game. Their scoring is also horrific, averaging just 15.2 points per game. Oakland will need a whole lot to go right for them tonight if they want to end the Chiefs win streak and grab their first victory of the 2014 season.
When the Raiders host the red-hot Chiefs we will visit the sportsbook over at BetOnline.ag to place our wager. We like Kansas City to win this game, which is why we will drop 20 percent of our bankroll on the Chiefs and the -370 money line as they win their sixth straight game tonight and send Oakland to an 0-11 mark.