News - Thu 04/09/2014 - 23:43 EDT
NFL Season Begins as Packers Visit World Champion Seahawks in Seattle
The 2014 NFL season is upon us as the Packers visit the Seahawks for the first game of the year. Seattle will be looking to grab a win in its first game as it prepares to defend its incredible Super Bowl title from last year. Green Bay looks to get back to that plateau with a stronger season than last year. We like the Seahawks at home as they begin their title defense with a win in front of their 12th man on Thursday Night Football.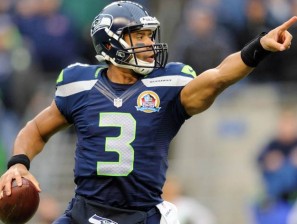 NFL Season Begins as Packers Visit World Champion Seahawks in Seattle
Seahawks prepared for raucous home crowd once again
Seattle is used to playing in front of a raucous crowd at home, but tonight will be like nothing they have ever seen or heard in the past. This time, they will be playing in front of fans who witnessed an incredible Super Bowl victory in February by their beloved Seahawks. Seattle knows that defending their title will not come easy, especially when you open against the Packers and a healthy Aaron Rodgers, even if the game is at home.
Packers ready to walk into hostile environment
Green Bay has played Seattle on the road in the past. We all remember the game that ended with controversy in the end-zone with the replacement referees. That was the last time the Packers visited Seattle. Now, the Packers look to return to the top of the league as they begin a new season. Aaron Rodgers is healthy after missing seven games last season due to an injury to his collarbone.
As the Packers prepare to walk into a frenzy in Seattle, we will use the line found at TopBet.eu on Thursday night to place our wager for the NFL season opener. We will drop 10 percent of our bankroll on Seattle and the -260 money line as they begin their defense of a Super Bowl title in grand fashion with a win at home.