News - Mon 08/09/2014 - 15:22 EDT
New York Giants and Detroit Lions Clash on First Monday Night Game of Season
Monday Night Football takes flight later today with two games, per the recent tradition to begin the new season, but we will take a look at the one featuring the Giants and the Lions from Detroit. Both of these teams struggled last year, but at different times. The Giants began 0-6 and the Lions collapsed in their final seven games to force both teams into an early off-season. We are going to back the host Lions in this contest on Monday night from Ford Field.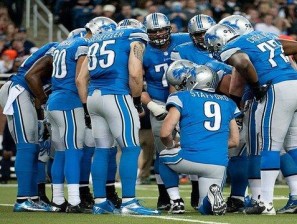 New York Giants and Detroit Lions Clash on First Monday Night Game of Season
Lions working to return to the playoffs
Detroit has missed the playoffs in 13 of the previous 14 seasons despite having a ton of offensive talent on the roster the last handful of years. During that span, Detroit has posted just two winning seasons. The Lions offense will be a major test for the revamped Giants defense in the season opener for these two teams. Matthew Stafford threw for more than 4,500 yards for a third straight year in 2013. Calvin Johnson hauled in 110 catches and Reggie Bush ran for more than 1,000 yards.
Revamped Giants defense to be tested immediately
New York made sweeping changes after last season's embarrassment. They began the year with the goal of becoming the first team to play in their own stadium during the Super Bowl, but quickly went 0-6 en route to a 7-9 year. The Giants added cornerbacks Dominique Rodgers-Cromartie and Walter Thurmond to their defensive backfield, but lost Justin Tuck and Linval Joseph up front. Tuck was the team's sack leader in 2013.
New York and Detroit will look to put the misery of the 2013 season behind them as they open the 2014 campaign at Ford Field in Detroit on Monday night. We will visit SportsBetting.ag to place our wager of 10 percent of the bankroll on Detroit and the -282 money line as they take the season opener in front of a national audience.