News - Mon 18/08/2014 - 22:19 EDT
LA Angels Aim for Win in Series Opener Against Struggling Red Sox Monday
The reigning World Series champion Red Sox will host the Angels for a four-game series that begins on Monday night. Boston is in last in the AL East and Los Angeles is just percentage points ahead of Oakland for first in the AL West. The Angels suffered a minor hiccup on Sunday with a loss, but we like them to win this game on Monday night as they begin a new streak as they take down Boston on the road.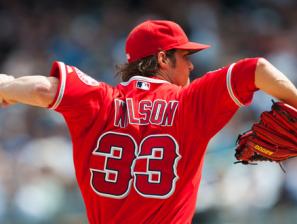 LA Angels Aim for Win in Series Opener Against Struggling Red Sox Monday
Angels use recent surge to catapult to top of West
With four straight wins, coupled with five losses for the A's, the Angels are tied atop the AL West with Oakland. Even though they dropped a game on Sunday they are still percentage points ahead of the Athletics for the top spot. Lefty C.J. Wilson will take the hill tonight with a record of 9-8 and an ERA of 4.71. He pitched well against Philadelphia his last time out, allowing just two runs in 6.2 innings pitched.
Red Sox planning for the future as September lurks
With the final month of the season right around the corner, the Red Sox are not preparing for the stretch-run. Instead, they are preparing for the 2015 season and beyond. They optioned outfielder Jackie Bradley, Jr. to Triple-A Pawtucket today and recalled their number-one prospect, Mookie Betts. Boston took two of three games from the Angels out in Los Angeles earlier this month.
Boston and Los Angeles renew their rivalry on Monday night at Fenway Park for the first of four games. We are going to use the betting line found at SportsBetting.ag for our wager tonight. We will place 10 percent of our bankroll on the visiting Angels and the -120 money line as Wilson continues to pitch well for an Angels team that needs his services down the stretch and into the playoffs.