News - Mon 20/10/2014 - 22:35 EDT
Houston and Pittsburgh Set for Thrilling Battle Monday Night at Heinz Field
When Pittsburgh and Houston collide on Monday Night Football at Heinz Field, it will feature a battle of two teams struggling to find their identity after six games of the season. Both teams are 3-3 to begin the year. Pittsburgh is a weird 3-3, alternating wins and losses each week of the season. Houston will give Pittsburgh a run for their money, but we still like the Steelers at home in this contest.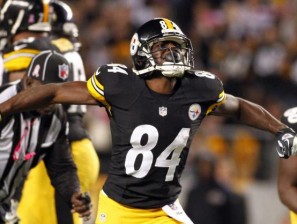 Houston and Pittsburgh Set for Thrilling Battle Monday Night at Heinz Field
Steelers on track for another win if pattern holds
If the pattern holds for Pittsburgh, they are due to win their Monday Night Football game against Houston. They have alternated wins and losses this year, with last week's game against Cleveland registering as a loss. That means the Steelers are right on track for their fourth win of the year. Can they get the job done at home? It will be tough, but we think they can get the job done right.
Texans ready to make a move in the standings
Coming off a loss to their AFC South rivals, the Colts, the Texans will need to find a way to string some wins together if they want to make a move in the standings. They are only two games behind Indianapolis in the standings and can move to within one game with a win tonight on the road against the Steelers. Houston will need quarterback Ryan Fitzpatrick to limit his mistakes if they want to win.
On Monday night, in front of a national audience, the Texans will take on the Steelers in Pittsburgh. We will place our wager over at TopBet.eu, where the Steelers are favored at home. We like Pittsburgh to win this game, which is why we will drop 10 percent of our bankroll on the Steelers and the -3 (-105) spread as they move to 4-3 on the season.