News - Fri 31/01/2014 - 22:08 EST
Denver Broncos vs Seattle Seahawks Prop Betting: Who Opens the Scoring?
With Super Bowl XLVIII just two days away, the Denver Broncos and the Seattle Seawhaks are putting the finishing touches on their plans for the 6:25 PM ET kick-off at MetLife Stadium. The game is being played in East Rutherford, New Jersey, which has worried most around the league. But, with the temps above freezing for Sunday, both offenses should explode as Seattle secures the win.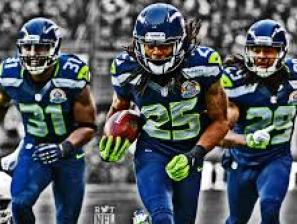 Denver Broncos vs Seattle Seahawks Prop Betting: Who Opens the Scoring?
Seattle will get things rolling on the ground
Seattle comes into this game as the underdog, only by three points, so this should be a tightly contested game. With Marshawn Lynch in the backfield, beast mode will be activated early as the Seahawks attempt to get the upper hand on the Broncos. The Seahawks will open the scoring in this game (-105) as they record a touchdown (-135) against the Broncos defense, which is the lesser of their three units.
Broncos can steamroll Seattle with early scores
Denver can put this game away early if their offense opens up the field through the air. This seems like it would be difficult to happen because of the strong defense by the Seahawks' secondary, named the Legion of Boom, but anything is possible. With Denver scoring first (-125) via the touchdown (-165), they can put the Seahawks in a bad position as they attempt to win the Super Bowl for the first time since 1998. They won back-to-back titles in 1997 and 1998.
As we close in on Super Bowl XLVIII, the betting odds keep changing little-by-little each day. Now, the oddsmakers at Bovada have Denver at -3 (-110) favorites to win this game. We are not fans of this line because Seattle has such a dominating defense. That is why we have chosen to fly with the Seahawks and the +115 money line in this contest as Seattle secures its first league title in franchise history.