News - Mon 29/09/2014 - 15:49 EDT
Chiefs Trying to Avoid 1-3 Start Monday Night When Patriots Come Calling
Even though we are just four weeks into the NFL season, tonight's Monday Night Football game between Kansas City and New England will go a long way towards determining the fate of these two teams. Kansas City cannot afford to fall to 1-3 and New England needs to improve its offense tonight if it wants to compete this year. We are going to bet on the Patriots on the road to move to 3-1 this year.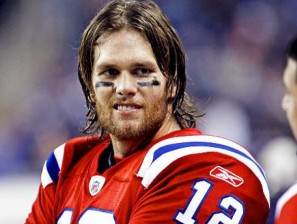 Chiefs Trying to Avoid 1-3 Start Monday Night When Patriots Come Calling
New England must improve offensive play tonight
With the possibility of the Chiefs having running back Jamaal Charles back in the lineup, the Patriots will need to play much better on offense tonight if they want to win this AFC game. New England is averaging just over 300 yards per game this year and their running game has also been ineffective, averaging just 3.5 yards per carry. The only saving grace for the Patriots this year has been their defensive unit, which has six interceptions.
Kansas City still in midst of major struggles
The Chiefs have not looked the same since their nine-game winning streak was snapped last season against the Broncos. They have played to a record of 3-7 since then, including an embarrassing collapse to the Colts in the playoffs. The Chiefs would love to have running back Jamaal Charles back on the field tonight, which is likely to happen. He will be able to take some of the pressure off of quarterback Alex Smith, who has been sacked 11 times to begin the 2014 season.
We head over to Sportsbook.ag on Monday night to place our wager for the Patriots and the Chiefs AFC contest. We will drop 15 percent of our bankroll on the visiting Patriots and the -3 (-105) spread as they take this game and move to 3-1 despite a struggling offense. This should be a fun game if both teams play to their potential.