News - Wed 26/11/2014 - 22:15 EST
Blackhawks and Avalanche Collide Wednesday Night for Central Division Contest
Colorado and Chicago are Central Division rivals in the Western Conference, but there likely will not be much of a fuss for this game. The Avalanche are struggling big time to start the season, sitting in last place in the Central, while the Blackhawks are in third place. Even though Colorado has won two games in a row, they still have just eight wins. We are going to put our money down on the visiting Blackhawks as they win their 13th game of the 2014-2015 season.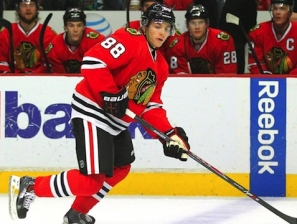 Blackhawks and Avalanche Collide Wednesday Night for Central Division Contest
Blackhawks hope rest helps them rebound from loss
Chicago lost its last time out on the ice, a 4-1 drubbing at the hands of the Vancouver Canucks on Sunday. They hope that a couple of days off will help them rebound and put a victory in the win column on Wednesday when they visit the Avalanche. With 25 points, Chicago is tied for third in the Central and is just five points out of first place. Chicago needs a better defensive effort on Wednesday if it wants to record a win.
Avalanche look to continue rebound with third straight win
After winning two straight games, the Avalanche have upped their point total to 21 and find themselves back in the discussion in the Central Division. It has been a difficult start to the season for the Avalanche, who won the Central title in 2013-2014 with 52 wins. They began this season by dropping 13 of their first 17 games played. Colorado is hot at home against Chicago, winning eight of the last 11 games in this series at home.
Colorado will host Chicago on Wednesday night at the Pepsi Center for a Central Division tilt. We will visit TopBet.eu to place our wager. Chicago is favored on the road and we like them to win this game, which is why we will drop 10 percent of our bankroll on the Blackhawks and the -190 money line.