News - Mon 13/10/2014 - 18:11 EDT
Avalanche Visit Bruins on Columbus Day Looking for First Win of New Season
With an ugly forecast on tap for game three of the ALCS, we have decided to take a look at the NHL schedule on Monday. We have found the Bruins and the Avalanche from the TD Garden at 1:00 PM ET. This should be a fun game for hockey fans to watch early in the day as Colorado looks for its first win and Boston looks to even its record. We are going to put our money on the Avalanche as they grab a road win today.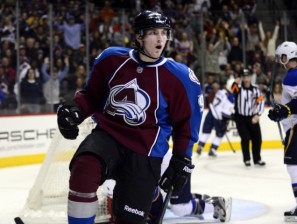 Avalanche Visit Bruins on Columbus Day Looking for First Win of New Season
Avalanche do not want to start season 0-3
With two losses on the season and zero wins, the Avalanche know they cannot start the new NHL season with an 0-3 mark. It would be best for them to win this game in regulation so they can grab two points. Colorado was one of the highest-scoring teams last season, along with their opponent tonight, the Boston Bruins. The Avalanche would like to get off to a fast start this afternoon in order to win this game.
Bruins out to even their record at 2-2 Monday
Boston has opened the new NHL season with a 1-2 mark, but has struggled a bit offensively. In their three games played this year, Boston has scored just three goals. They have already been shutout as many times this year as they were last year, which was just once. They dropped a 4-0 game to the Washington Capitals on Saturday. Boston has lost two straight after opening the year with a win over the Flyers.
On Monday afternoon, the Bruins and the Avalanche will collide for an NHL contest featuring two teams struggling to score goals. We will place our wager at BetOnline.ag, where the Avalanche are underdogs on the road. Despite both teams' offensive issues, we will place 10 percent of our bankroll on Colorado and the OVER five total goals scored this afternoon.