News - Fri 12/09/2014 - 17:08 EDT
Atlanta Falcons and Cincinnati Bengals Both Aim for 2-0 Starts on Sunday
Week two of the NFL season resumes on Sunday afternoon as the Falcons visit the Bengals in a battle of 1-0 teams looking to begin the season with two straight victories. Both of these clubs won their openers by squeaking by their opponents. The Bengals have not started 2-0 since 2006, when they won their first three games. Atlanta will look to play much better on defense this week, which is why we like them in this contest.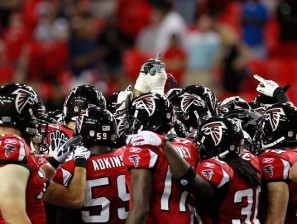 Atlanta Falcons and Cincinnati Bengals Both Aim for 2-0 Starts on Sunday
Falcons and Matt Ryan ready for another battle
After needing overtime to beat their NFC South division rivals, the New Orleans Saints, in week one, Matt Ryan and co. will look to play better in game two of the season. The Falcons recorded 568 yards of offense, which is a new franchise record. The last time the Falcons strung together wins was the middle-to-end of December back in 2012. Julio Jones returned to the field after missing 11 games last year and caught seven passes for 116 yards.
Bengals hoping for another run at division title
Cincinnati took home the AFC North crown in 2013, but did not make it far in the playoffs. They dropped the Wild Card game to the San Diego Chargers. The Bengals have dominated their NFC opponents of late, winning three straight games and nine of their last 11 overall. Despite this success, they have dropped their last three contests with the Falcons, something that will surely come into play on Sunday afternoon.
We head over to the sportsbook found at TopBet.eu this weekend to place our bets for the Bengals and the Falcons from Cincinnati as week two of the NFL season continues. We will drop 10 percent of our bankroll on the visiting Falcons and the OVER 48.5 total points scored at -110 as they start the season with a 2-0 record after a dismal 2013 season that saw them lose 12 games.