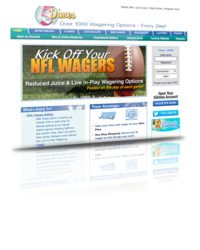 5Dimes Sportsbook
5Dimes burst onto the online betting scene way back in 1998. Founded by former professional gambler turned entrepreneur Tony Gonzalez, 5Dimes is located and licensed in Costa Rica. 5Dimes Sportsbook impresses the betting community with a vast selection of lines as their home page banner promises "Over 1,000 Wagering Options – Every Day". While 5Dimes caters to sharp and square sports bettors alike, they are especially popular amongst the professional bettors as they are known for accepting larger wagers that many of their competitors shy away from.
1

Famous worldwide for the reduced juice wagering prices offered.

2

Unique gaming opportunities backed by top-of-the-line software.

3

Closing in of two decades of service to the online betting industry.
All new 5Dimes become part of the Reduced Juice Rewards program, which actually allows you to save money each time you bet as it lowers your financial risk. If you are a frequent bettor, this rewards scheme can be quite lucrative, more so than a typical bonus. You can opt for a more traditional bonus type for the sportsbook, which is currently up to $520 of free-play. Simply contact customer support and they will change your rewards scheme for you.
Things we like about 5Dimes
Sportsbook reload bonus program offers up to $200 in Free-Play Rewards when you deposit at least $100.

Casino Rebate Rewards Program offers up to 21% rebate on overall loses.

5Dimes Free Payout Reward Program offers withdrawals that are free of fees.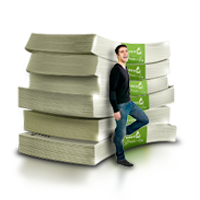 Support
Min.
Max.
Stake
Depends on method
$5000
Deposit
$25
$500
Withdrawal
Depends on method
Depends on method

Livechat Yes

Email info@5Dimes.eu

Tel. 1-800-430-5896
Free


Fax –

Sign Up Page Click Here

Snail Mail –